It's pretty common knowledge that a diet full of fresh fruits and veggies will keep your body healthy, strong and at a reduced risk of many common ailments.  But the problem with fresh produce is that it doesn't stay fresh for long.  It can be hard to purchase enough produce for a week without losing some of it to spoilage before the next shopping trip.  Rinsing with vinegar is a lot of extra work, and does not seem to prevent spoilage.  A product called the "Bluapple
" promises to prolong your produce freshness, but does it really work?
The Good
Better for You – the longer your produce lasts, the more of it you will probably eat

Better for the Earth – less waste makes for a less polluted planet (not just the compostable produce wasted, but also the packaging, transportation impact, etc.)
Saves Time – no need to spend time on a vinegar rinse, or with multiple trips to the store for the freshest produce
Saves Money – less waste =  more money in your pocket
Easy – put the Bluapple in your produce drawer.  That's it.
Lowcost and Refillable – the Bluapple system is pretty cheap, and also refillable.  The total yearly cost is  about $20.
The Bad
You have to remember to refill the Bluapple every three months
My Experience
When my husband and I were first married, visitors to our home would tease us about how "empty" our refrigerator was. At the time we were pretty entrenched with the Standard American Diet and ate very little fresh produce.  We would pick out one type of fruit to eat each week, and all veggies were canned or frozen.
Now that our eating strategies have evolved and we've cut processed foods from our menu, our fridge looks quite different!  I love the overflowing bounty of produce that occurs each week when my husband comes home from grocery shopping.  Almost all available space in our fridge is taken up with fruits and veggies of many varieties.  It's a beautiful thing!
What's not beautiful, however, is when my husband brings home four pounds of strawberries from Costco, and we only get through two pounds before they start to spoil.  I feel sad at the end of the week for the produce that didn't make it.  And I feel frustrated that fresh fruits (berries especially) tend to start turning so quickly.  Although the Costco strawberry packs are a great value, you start to resent them when you find yourself trying to eat a pound of strawberries every day so they don't go to waste.
I'd tried washing produce in vinegar, which was supposed to prevent it from spoiling, but I found it didn't make much of a difference at all.  It was also extra work to add into my busy life.  Then I heard about the Bluapple
, and everything changed…
The Blueapple is a little plastic blue apple.  Inside it has crystals which naturally absorb ethylene gas, which is what causes fruit to ripen, and then over-ripen, leading to spoilage.  All you have to do is put a Bluapple with in your produce drawer, or other enclosed space like a paper bag, and it pretty much halts the ripening process.
I ordered the Bluapple 2-pack, and put one in each of my refrigerator produce drawers.  I also rearranged my fridge a little bit to ensure the produce most prone to ripening was in those drawers.  Then I waited to see what would happen.
To my surprise nothing happened!  That is, my perfectly ripe fruit did not change.  At all.  For more than a week the strawberries and raspberries in the drawer stayed as fresh and firm as the day we bought them!  I was really shocked at how well the ethylene absorbents worked.
Usually by the fourth day after shopping, I'm carefully picking through the strawberries to find the "good" ones.  Now all my strawberries are good ones, all the time.  I love choosing a fresh snack based on what I want to eat, rather than what is about to spoil next!
I highly recommend the Bluapple system!  Without a doubt, it stops your produce from over-ripening.  It comes with clear instructions, even for those tricky bananas and avocados.  The refill system is easy to use, and the company will even email you a reminder when it's time to refill!
If you're interested in trying this out, and saving a bunch of money in lost produce please check out the link below (Amazon affiliate link).

Have you ever tried Bluapple?  What is your strategy for using the produce before it goes bad?
This Review was featured at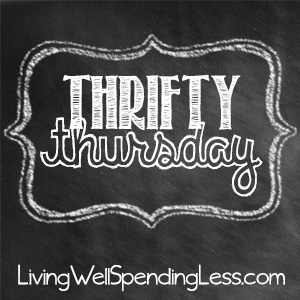 PS: I was not asked to review this product by the manufacturer, or compensated for this review in any way. This is a personal recommendation for a product that I tried of my own volition.